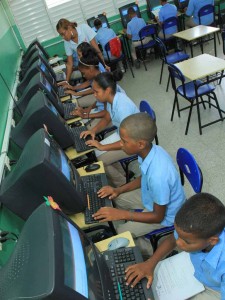 In rural communities in the Dominican Republic there is a noticeable migration towards cities in trying to increase knowledge and quality of life. Equally there is a marked void of digital knowledge rendering rural areas technology illiterate, and excluded from economic, political y social integration.
Faced with this problem, Mision ILAC creates pilot projects so that community residents, particularly students from public schools can take advantage of the technology with an educational model which aims to increase the abilities and skills of those students.
The first center for technology education was established in the school La Tina in the community of Sabana Rey and it will benefit hundreds of students in rural areas, where these educational models are less likely to be.