Fr. Sánchez-Medio S.J.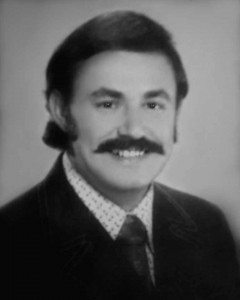 Fray Narciso Sánchez-Medio, S.J. (1944-1989), was born in Cuba and left for exile in 1960.  After working in Mexico for a year, he entered the Society of Jesus and studied in Latin America, Spain and the United States.  He then traveled to Rome where he completed his undergraduate studies at the Gregorian University.  He later worked as Interim Director at Belén Jesuit High School in Miami.
He was also Associate Director of Dynamics Group where he participated in the education and training of religious leaders throughout Europe.  He was the Director of Campus Ministry for four years at Creighton University.  Since its creation he served as Associate Director of ILAC Mission with Fray Ernesto Travieso, S.J., at the Loyola Polytechnic Institute in the Dominican Republic.
Fr. Ernesto Travieso, S. J.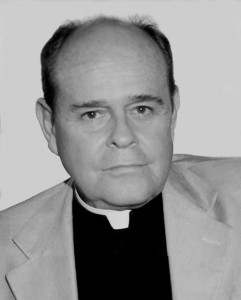 Fray Ernesto Travieso, S.J, was born in Cuba in 1939 where he grew up during times of historic changes. In exile, he entered the Society of Jesus (Jesuits) and received his education in different parts of the world. He completed his doctorate of Spiritual Theology at the Gregorian University in Rome. For twenty years he was spiritual director and chaplain of medical students at Creighton University in Omaha, Nebraska.
In 1973 he founded ILAC Mission in Santiago de los Caballeros, Dominican Republic. The Mission links the work of the integral development of rural communities with the awareness of both the farmers as well as the foreign volunteers serving in these communities.